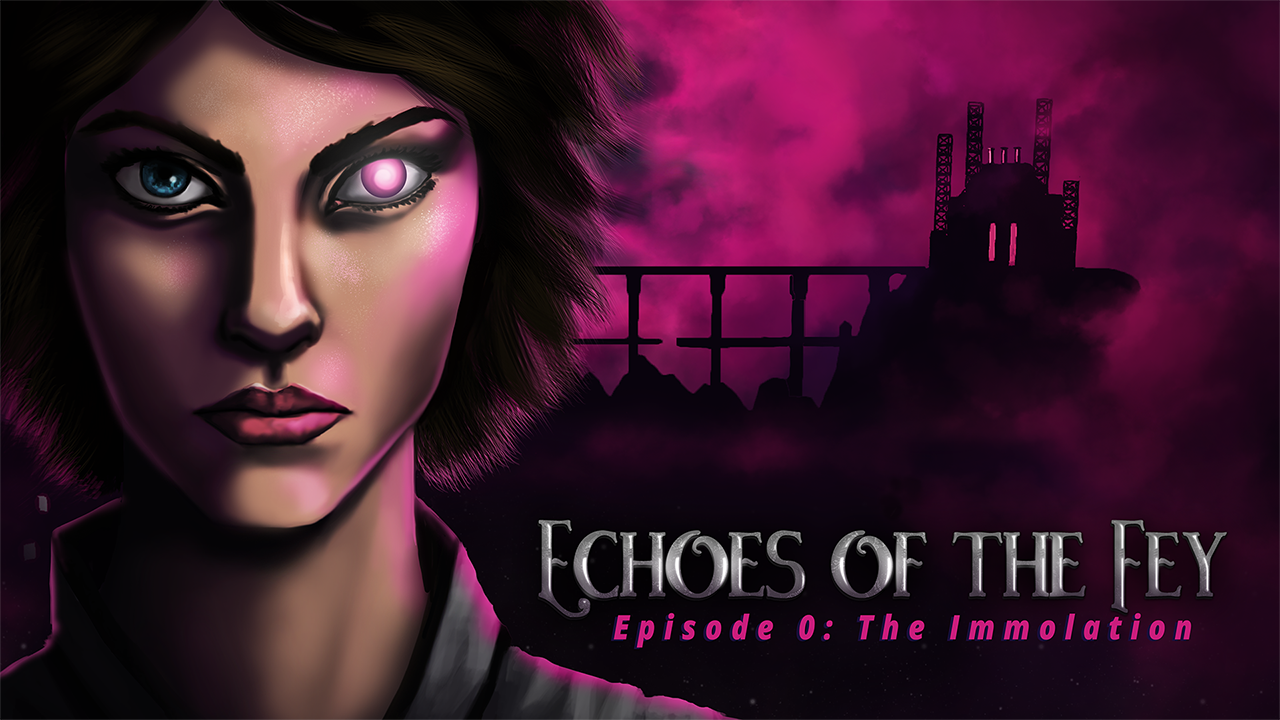 Echoes of the Fey Episode 0: The Immolation
Imagine being the only survivor of an explosion that kills thousands of people. That is the fate of Sofya Rykov. And survival is just the beginning of her tale...

Episode 0: The Immolation is a free, standalone chapter in the Echoes of the Fey visual novel series. This installment serves as an introduction to players new to the series and provide important backstory to players who enjoyed Echoes of the Fey Episode 1: The Fox's Trail, already released on Steam. Play as Sofya Rykov, before she became a private investigator and before she was cursed with unstable magic powers. An officer in the Imperial Army, Sofya is tasked with guarding Leshin prisoners at Onigrad, a city which will soon become famous for its fiery destruction.
---
In the last days of the long war between Humans and Leshin, a tense stalemate emerges amidst the chaos. For years, Leshin have lain siege to the Humans over their use of Fey reactors, massive machines that draw electricity from the realm of magic. Both sides tire after almost thirty years of war, and perhaps peace is now in reach. But Leshin extremists, desperate for a victory to reclaim their power among the people, are about to stage a devastating attack that will change the world forever.

Echoes of the Fey is a series of detective stories set in the high fantasy world of Oraz. Episode 0: The Immolation takes place before the protagonist, Sofya Rykov, becomes a private investigator. She is an officer in the Imperial Human army who believes she has secured a safe position as a prison guard in the metropolitan city of Onigrad. One fateful night, one of the Leshin assigned to her begins to act strangely. And then a massive boom rings out from the Onigrad Fey reactor...

Episode 0 is an adventure game/visual novel with dialog trees and several choices for Sofya that will affect the way the story plays out. Sofya will also be able to explore the prison and learn more about the world from her prisoners, though with an impending disaster about to hit the prison, she will have to balance how to use her time before staging her escape.
---
Recommended minimum requirements:
Microsoft Windows 7 or higher

AMD 7500 or NVIDIA GT 555M video card
4GB RAM
Intel Core 2 Quad Q8200 2.33GHz
1.1 GB free hard drive space
Download
Click download now to get access to the following files: