Crimson Spires - DEMO
As we all know, 2020 has been rife with crises and challenges, not the least of which is COVID-19. You probably don't need me to go into much more detail. A horrible illness has swept across the world spreading anxiety, death, and isolation. Circa March, most of us stopped going out or seeing anyone who didn't live under our roof. The lucky among us are still healthy, but probably spending most of their time at home while socially distancing from most of their friends and family. But in the midst of all this, I must point out one personal boon that has come from my experience:
This is an amazing time to be working on Crimson Spires.
A few months ago, while struggling with stress and depression, I left my day-job so that I could focus on Crimson Spires full time. I was fortunate that I had a safety net enabling me to do so. For me, the timing of this switch could not have been better. Crimson Spires is about the isolation of a small town, the collapse of human reason, and the vampiric nature of capitalism upon the lower rungs of the working class. While all of these problems are being highlighted in the real world, Malcolm and I have been exploring these themes within the narrative of Crimson Spires.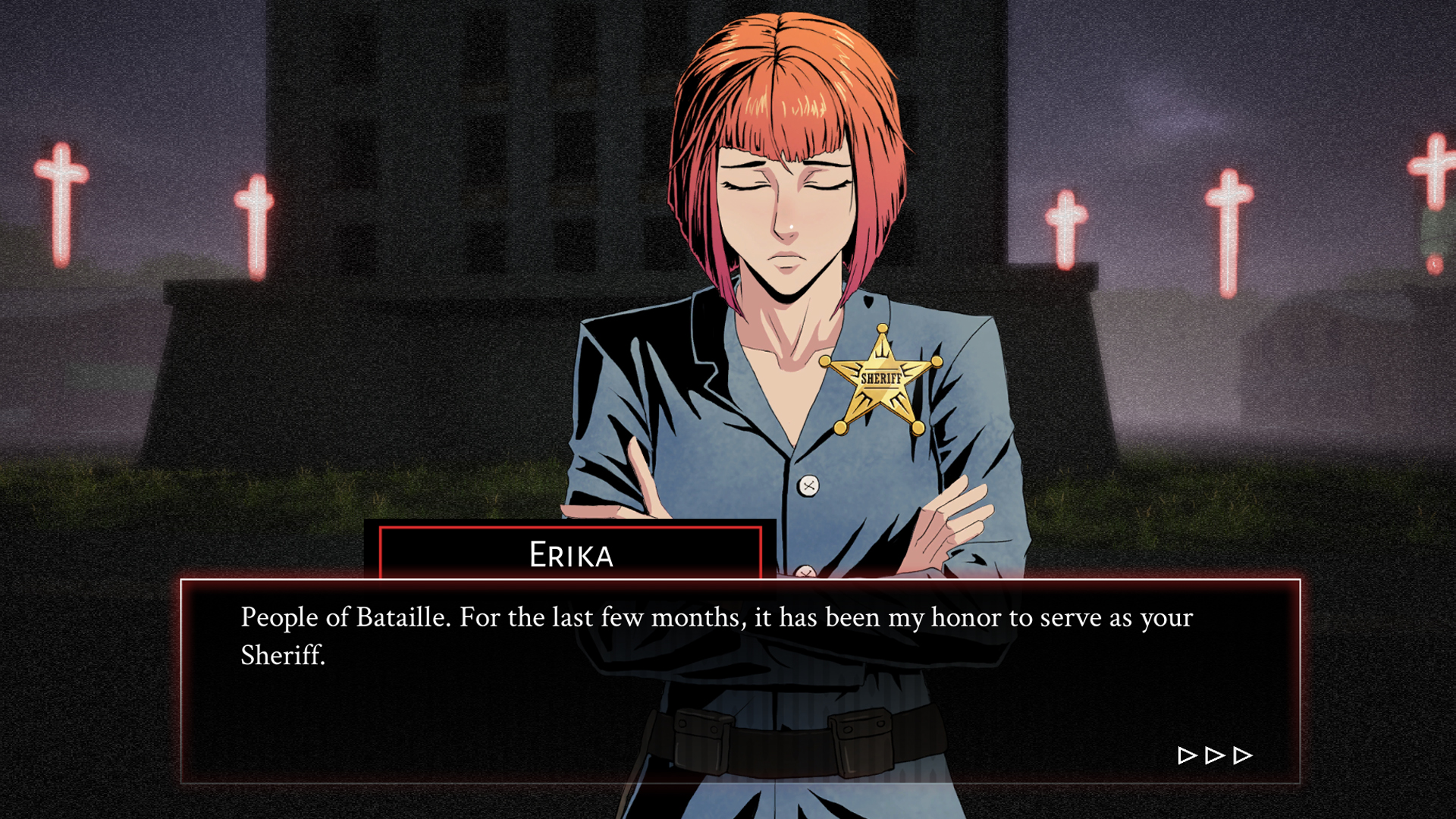 For these reasons and more, we can't wait to share this story with the rest of the world. We hope it will be a source of catharsis, reflection, and entertainment in the midst of these dark times.
The combination of all these factors has enabled me to focus on the development of Crimson Spires and forge ahead with great speed. All four major romance paths are now written, and we're almost done blocking them into the game.
We are currently aiming for a release date of October 27, 2020, the week of Halloween! Thank you for bearing with us as we continue to work on the game; we know we have pushed the release date so many times! We will push it again if we must in order to ensure that this game is the best it can be. But we're so excited to share this game with you all, and we will do our best to make that happen soon!
Get Crimson Spires - DEMO